4-H Teen Council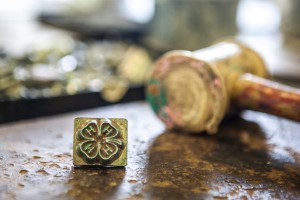 Purpose: Teen Council is the county
4-H leadership organization for teen 4-H club members. Its purpose is to help teen 4-Hers develop leadership skills, while helping to build a strong county
4-H program. Teens from all county clubs are encouraged to participate.
Meetings: 1st Wednesday's of each month
A typical meeting includes a short business meeting and program such as team-building, leadership and games, and also includes breakout committee meetings lead by the officer team.
Membership:
The program is open to all 4-H members between the ages of 13 to 18. 4-H members can join as soon as they turn 13. New members can join at any time during the year. It includes representatives from the 4-H Clubs and groups in the county.
Committees:
Each member serves on one of the following committees, chaired by one of the four elected officers. Committees meet during the regular Teen Council meetings.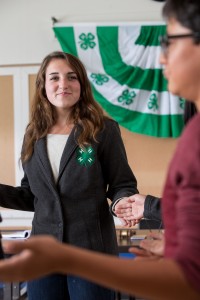 • Leadership (Chaired by President): Plans and leads leadership programs including Officer's Training.
• Community Engagement (Service Learning) (Chaired by Vice President): Plans and leads regular servicing learning projects, seeking to involve all New Hanover County 4-H members.
• Activities (Chaired by Secretary): Plans and leads Teen Council social activities and fair booth, and countywide special events including Awards Day.
• Hospitality (Chaired by Reporter): Leads opening welcome and get acquainted activities at the beginning of each Teen Council meeting; makes new members feel welcome to Teen Council; serves as host/hostess during countywide events such as
4-H Awards Day.
New Hanover County 4-H TEEN Council Officers – 2018
President:                Liz Sharpe
Vice President:        Madilyn Smith
Secretary:                Aidan Shepard
Reporter:                 Bailey Smith
To join Teen Council, contact J. Scott Enroughty, Extension Agent, 4-H Youth Development at scott_enroughty@ncsu.edu