Join 4-H
Find this page at:
go.ncsu.edu/readext?296592
4-H is dedicated to positive youth development and helping youth step up to the challenges in a complex and changing world. 4-H is dedicated to helping cultivate the next generation of leaders and tackling the nation's top challenges such as the shortage of skilled professionals, maintaining our global competitiveness, encouraging civic involvement, and becoming a healthier society. Find out more on our 4-H Fact-sheet.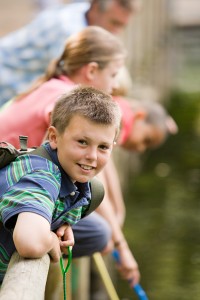 4-H is fun for children ages 5-18. Sponsored by North Carolina Cooperative Extension, 4-H is dedicated to helping boys and girls develop life skills needed to be contributing members of their communities. Children of all racial, cultural, economic, and social backgrounds are welcome to participate in 4-H educational programs. 4-H is open to farm kids AND city kids – you do not have to live on a farm to enjoy 4-H opportunities! Best of all, it is FREE!
Join a 4-H Club
Being involved in 4-H provides opportunities for youth to master skills, connect to their community, and mature in responsibility. Youth also develop lifelong friendships and long-term relationships with caring adults. Most clubs meet 1-2 times per month, year round. Clubs set their own meeting times and locations. To join 4-H, simply complete the 4HOnline enrollment form.
Club Name

Leader(s)

Contact

Description

1.
Home-School Club

Leader(s) NEEDED

This home-school club has as much fun as it does variety in topics! Ages 5-18.
2.
Cape Fear Rabbit
4-H Club

Leader(s) NEEDED

This club learns how to care for rabbits and other small pets. You do not have to own a rabbit to join in the fun! This club is open to youth ages 5-18.
Est. 2002
3.
Focus Archery
4-H Club
Ms. Sheuna Battle
battlearcheryinstruction
@gmail.com
252.406.3195
Wilmington's youth-only archery club. Open to youth ages 9-18 as of January 1 of the current year. Practice locations vary.
Est. 2015
4.
4-H Dog Club

Leader(s) NEEDED

5.
4-H Teen
Leaders

Mr. J. Scott Enroughty

Mrs. Tina Sharpe

scott_enroughty@ncsu.edu
910.798.7669tinasharpe@me.com
Group of teenagers who develop leadership skills, participate in community service projects, and help guide the county 4-H program. The group meets quarterly.
Est. 2011
6.
Trackers
4-H Club

Mrs. Liz Rappold

Mrs. Elizabeth Mayott-Scharf

elizabeth.rappold@nhcs.net
910-350-2142 (school)
After school club for middle & high school students that meets at Trask Middle School.
Est. 2011
7.
NHC 4-H Horse Club
Mrs. Jill Wilson
jillpillnc67@gmail.com
 This club encourages youth ages 9-18 to learn proper horse care, knowledge of horses and to become a better horseman. Riding lessons are not included. Owning a horse is not required. Meetings are held 1st Tuesday's of each month. Est. 2019
8.
4-H Biology & EVS Club
Ms. Gabriella
de Souza
Gad7959@gmail.com
Designed to engage students (ages 10 to 15 years old) in activities using scientific techniques. Students will be provided exciting opportunities to learn more about the world around them. Meetings are held the last Thursday of each month. Est. 2020
Updated as of 3 March 2020
Please direct questions to:
J. Scott Enroughty 
Extension Agent, 4-H
910.798.7669
scott_enroughty@ncsu.edu