Inspire the Next Generation – Volunteer
Volunteers play a vital role in the ongoing growth and development of those in the 4‑H Youth Development program. You are more than just a volunteer in 4-H – you are instrumental in inspiring the next generation.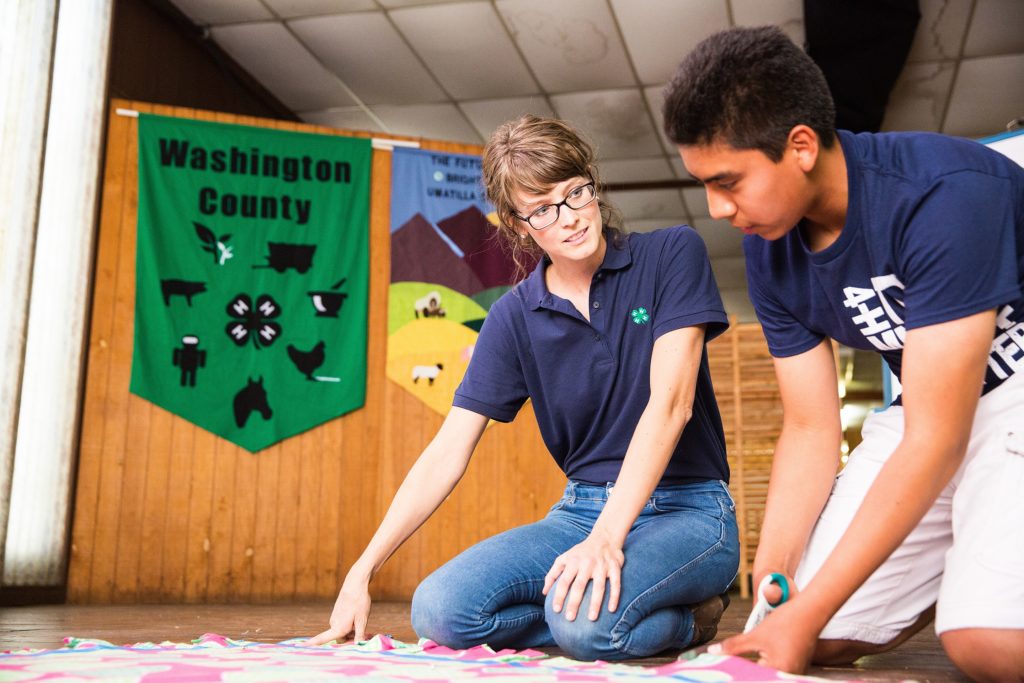 "When adults take time to help young people through 4-H, they
exert an enormous, positive influence on the lives of youth." 
-Retired General Colin Powell
As a 4-H Volunteer, You Can:
Lead youth within school-based, afterschool and camp settings and in community clubs
Serve as a chaperone, board member, judge or camp counselor
Develop and support community service opportunities for youth to make a difference in their communities
Teach youth using research-based university curricula
Work with other adults to create fun, new programs for youth
Share Your Interests
If you are interested in leading a project-based club, you can share your expertise to provide young people with learning opportunities as varied as rocketry, public speaking, photography, cooking, community service, and so much more.
Using research-based 4-H project curriculum, you will have the resources to learn as you teach. Either way, you will have the support you need from your local 4-H office.
Join With Your Family
Interested in joining 4-H with your children? Families involved in 4-H report that they work better together by scheduling time to focus on developing communication skills, setting goals and experiencing family-wide learning opportunities.
A Perfect Fit
With a variety of flexible options, you can decide your level of involvement, based on your skills and time available. The following are specific positions available.
Interested in learning more? Contact J. Scott Enroughty, New Hanover County 4-H Agent, at scott_enroughty@ncsu.edu.