"4-H Hands to Service Day" at the Arboretum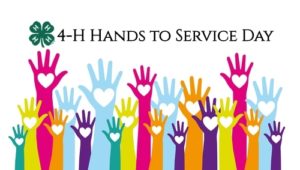 The impacts of Hurricane Florence are severe across North Carolina, and in many places, long-lasting. During the storm, the N.C. Cooperative Extension of New Hanover County at the Arboretum was impacted significantly and clean-up efforts are underway, and we NEED your help!
A "4-H Hands to Service" Day is set for Thursday, 27 September 2018 from 9:00 a.m. to 1:00 p.m. This is an excellent opportunity for 4-H'ers, volunteers, leaders, parents, and the advisory council to come together to help with the clean-up. We need help with raking and removal of small limbs and twigs around the front portion of the Arboretum.
Snacks and water will be provided. You are welcome to bring a bag lunch if you like.
We ask that everyone who helps to please remember the following:
Wear closed-toed shoes (tennis shoes). NO sandals, flip-flops, or opened-toed shoes of any kind are allowed.
Wear clothes you do not mind getting dirty.
Bring work gloves if you have them.
If you, your club, or family would like to be a part of "4-H Hands to Service" Day,
please RSVP no later than 4:00 p.m. Wednesday, 26 September 2018 to scott_enroughty@ncsu.edu. Provide a name and how many are attending.
The third "H" in the 4-H pledge represents…my HANDS to larger service. Be a part of the "4-H Hands to Service" Day and help restore the Arboretum!
Thank you in advance for your time and willingness to help with the clean-up efforts here at the Arboretum. If there are any questions, feel free to contact me at 910-798-7669 or scott_enroughty@ncsu.edu.