4-H…for City Kids, Too!
Being involved in 4-H provides opportunities for youth to master skills, connect to their community and mature in responsibility. Youth also develop lifelong friendships and long-term relationships with caring adults. Most clubs meet 1-2 times per month, year round. Clubs set their own meeting times and locations.
Joining a club is easy! Simply contact a club leader to find out when you can visit their next meeting. 4-H is open to farm kids AND city kids – you do not have to live on a farm to enjoy 4-H opportunities! Best of all, it is FREE!
New Hanover County is now home to 10 different 4-H clubs that meet all around the county. Below I've highlighted some of our community clubs that will be getting ready to start up again this fall. Now is a great time to join!
4-H 4 Fun Club – This home-school club has as much fun has it does variety in topics! Heading into their 3rd year, this club has quickly grown into the largest club in New Hanover County. A few highlights from this year included learning about citizenship through a tour of the courthouse and city hall, riding the local bus system and learning how to take care of their pets. The group meets on the 1st and 3rd Thursday's in August through May at the Arboretum.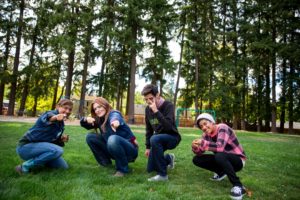 Cape Fear Rabbit 4-H Club – Become a part of the oldest club in New Hanover County. This club has been in existence for over 15 years, teaching young children how to care for rabbits and other small pets such as Guinea pigs and chickens. Heavily involved in the Cape Fear Fair & Expo, this club puts on a rabbit show every year that includes showmanship and skill-a-thon classes open to any youth age 5-18. The club meets on the 1st and 3rd Mondays of each month from 500 -6:00 p.m.
Focus Archery 4-H Club – Shooting sports is the fastest growing 4-H program in North Carolina. Join our archery club to learn the basics from our certified instructor and even compete in 4-H organized competitions around the state. The club meets on various Fridays from 4:00 – 5:30 p.m. and Sundays from 2:00 – 4:00 p.m.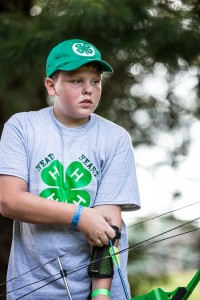 Puppy Pals 4-H Club – The area's only youth dog club where members will learn how to care for their pets, safety around unfamiliar dogs and basic training techniques. Owning a dog is not a requirement. Contact the club leader for meeting dates and location.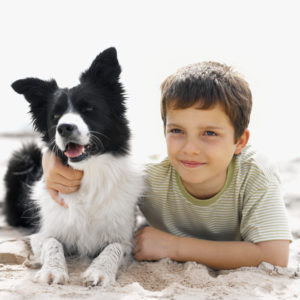 Spur It On 4-H Club – Whether or not you own a horse, members of this club learn all about caring for and riding these beautiful large animals. Next year the members of the club will get to participate in 4-H horse events, testing the knowledge they're learning in a jeopardy-style team competition. The club is open to 4th – 12th grade students and meets every other Saturday.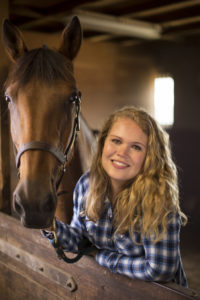 For a full list of clubs available, visit newhanover.ces.ncsu.edu/join-4-h/
J. Scott Enroughty proudly serves as New Hanover County's 4-H Agent. He received a B.S. in Business Administration with a concentration in Management and Organizational Development from the University of Mount Olive. J. Scott has over twenty years of experience in 4-H Youth Development. To request additional information about 4-H contact 910-798-7669.
4-H, the largest youth development organization in the world, is a community of seven million young people across the globe learning leadership, citizenship, and life skills. To learn more about New Hanover County 4-H, visit newhanover.ces.ncsu.edu.
Was the information on this page helpful?
This page can also be accessed from:
go.ncsu.edu/readext?479363