Arboretum Update
Find this article at:
go.ncsu.edu/readext?425989
There are so many great programs and projects offered at the arboretum as well as through the NC State Extension Service. It is a great place to learn as well as get your hands dirty. Here is a quick update on a few new projects and programs that have already happened or are in the works.
A Native Plant Alliance was formed last year to educate the public on the importance of native plants. This successful collaboration between NC State Extension, Master Gardener Volunteers, Cape Fear Audubon Society, Cape Fear Garden Club, Southport Native Plant Society and Cape Fear Going Green has  provided a much needed resource to the community.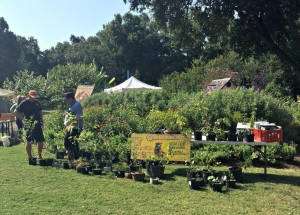 The second annual native plant festival was held September 10th at the New Hanover County Arboretum and for the second year in a row was a huge success. Native plants can be hard to locate so the festival provides an opportunity to showcase local native plant vendors so that the demand and supply of this vegetation can increase.
Plans are already being made for next years festival which will be held September 16th.
Look for a new up and c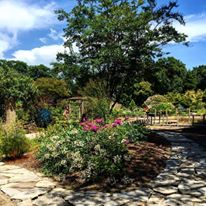 oming plant database on the Friends of the Arboretum website. Master gardener volunteers are working hard to take photos and enter data for each garden on the arboretum campus. This has been attempted many times before but this time we have made some significant headway. A grid map will be used to locate specific plants on the grounds and each plant will have a photo as well as detailed information. The website will be continually updated with the goal of having every garden included on the website. Click here to see the website:
http://www.atlanticcoastcamelliasociety.org/Camelliae%20Floris%20Bibliotheca/NHC%20Arboretum%20-%20General.html
Upcoming classes:  NC State Extension  and the Northeast public library are working together to offer free gardening classes on Saturday afternoons. On October 12th at 2:00 p.m. learn about when, how and why we prune trees and shrubs. Click here to see the upcoming class schedule. FourSeasonsAllDates6 (3)
You may want to grab the November issue of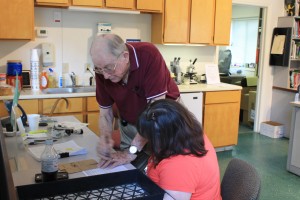 Wrightsville Beach magazine. You will find a feature article on the master gardener program here in New Hanover County and may even see some familiar faces.
The carpenter's have been busy building brand new sturdy tables for the propagation team.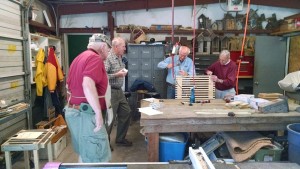 These fellas have worked in the "carpenter's shed" for over 20 years. They fix, create and maintain most of the wooden works on the grounds. Thanks to them the propagation team can  grow more plants!