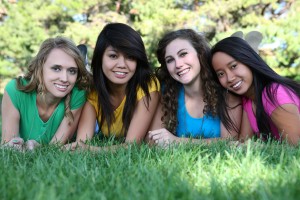 North Carolina 4-H Congress is the high point of the 4-H year, bringing young people from across the state to the North Carolina State University campus for four days of activities, competition and friends. This year, the event will be held in Raleigh, NC June 21-24.
Youth will attend fun activities such as dances, banquets, election campaigns, and be a part of a huge community service project.
Any 4-H member 13-18 years old (as of Jan 1, 2014) is eligible to attend NC 4-H Congress.  Cost of the trip is $225 which includes housing in NCSU dorm rooms, transportation, programs and some meals.  Transportation will be provided from the New Hanover County Cooperative Extension Office.  To register for this event or to find out more information, contact Leslie Dill, 4-H Agent, at 910-798-7660 or leslie_wilson@ncsu.edu. The deadline to register is May 9th. Check out our flyer for additional info! 


The New Hanover County 4-H Youth Development Program is an educational program of the Cooperative Extension Service for boys and girls ages 5-18.  In addition to providing excellent opportunities to young people, the 4-H program is also structured to allow adults an opportunity to share leadership skills and to learn and develop additional skills.  For more information about the New Hanover County 4-H Youth Development Program and the many opportunities offered, contact Leslie Dill, Extension Agent, 4-H Youth Development, with the Cooperative Extension Service, at 910-798-7660.
North Carolina State University and North Carolina A&T State University commit themselves to positive action to secure equal opportunity regardless of race, color, creed, national origin, religion, sex, age, or disability.  In addition, the two Universities welcome all persons without regard to sexual orientation.